Sunday, November 20, 2011
5pm – 8pm
Dim Mak Studios (formerly Cinespace)
6356 Hollywood Blvd, upstairs
Hollywood, CA 90028
 FREE
Edition 14.1
---
---
SHORT FILM PROGRAM #1
5pm – 6pm
Filmmaker Reception
6pm – 8pm
Short Film Program #1 & Filmmaker Panel
A.L.I.C.E. –Dawn Westlake
dik –Christopher Stollery
MY MOM SMOKES WEED –Clay Liford
ENRIQUE WRECKS THE WORLD – David Chai
SHOPLIFTING – Neil Triffett
---
THE PROGRAM
A.L.I.C.E.
Director:Dawn Westlake
Wilbur is diagnosed with Alzheimer's and his younger wife Alice must focus on her transition from dependent to caretaker.  Handsome rockhound Delfino encroaches on their desert oasis.
Official Selection in over 30 international film festivals; WINNER: BEST INT'L SHORT – Silver Wave FF, Canada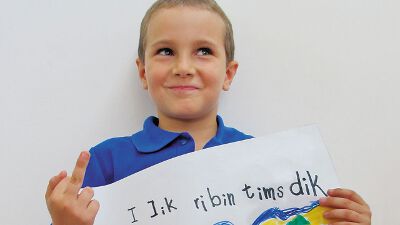 dik
Director: Christopher Stollery
Producer: Sunny Grace,  Sun Productions
A concerned father of a six year old takes it the wrong way.
WINNER: Best Comedy – Aspen ShortsFest 2011
WINNER: Best Live Action Short – Palm Springs ShortFest '11
WINNER: Best Achievement – Flickerfest 2011
MY MOM SMOKES WEED
Director: Clay Liford
Producer: Yen Tan
A son returns home for a visit to discover his mom has a certain… habit.  And she now needs him to take her on a run!
OFFICIAL SELECTION at over 30 film festivals, including SUNDANCE 2010.
ENRIQUE WRECKS THE WORLD
Director/Animator: David Chai
Enrique learns the hard way that actions speak louder than birds!
NOMINEE: Best Animated Short – Annie Awards 2011
WINNER:  Best Animated Short – USA Film Festival
WINNER:  Best Animated Short – 2nd Place – ASIFA – East
SHOPLIFTING
Director: Neil Triffett
Producer: Lee Matthews
An aging shoplifter struggles to keep control of his life, and his family.
WINNER: Best Short Film –  Show Us Your Shorts 2011
OFFICIAL SELECTIONS: Canberra Shorts, St. Kilda, Melbourne Underground, Made in Melbourne
---

Filed Under: Screenings