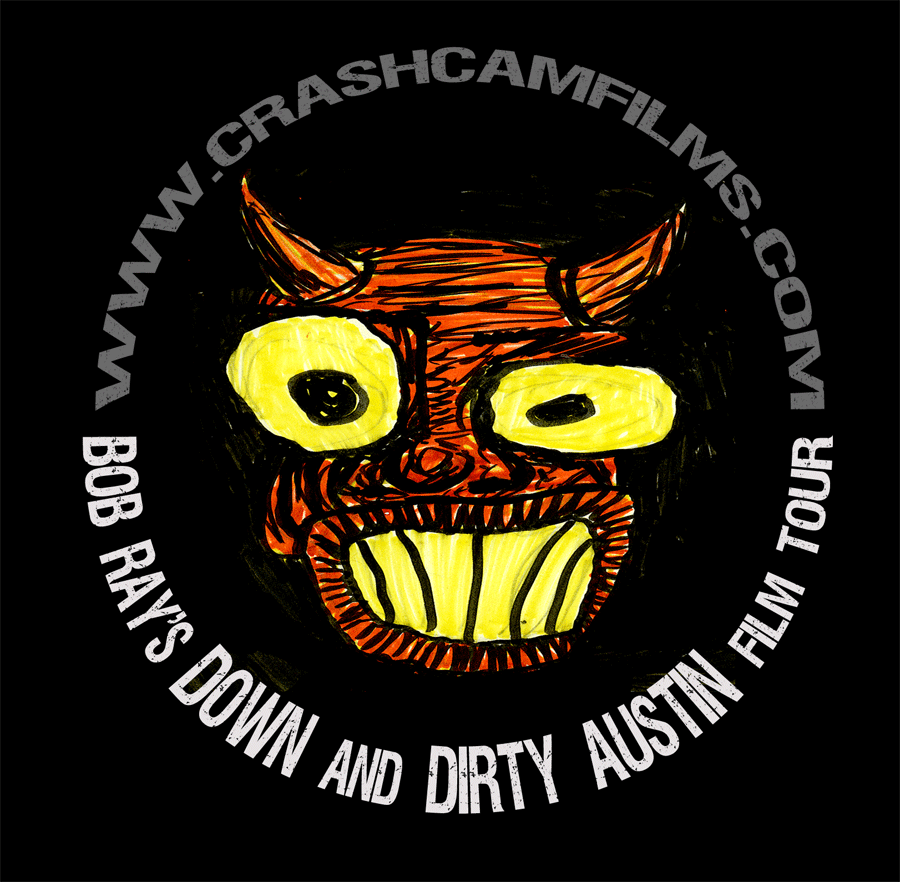 Bob Ray has been a Hollywood Shorts favorite for years, with his eye-peeling animation from his CRASHTOONS studio based in Austin, TX.  He has completed his new AMAZING documentary TOTAL BADASS, a crazy ride of a film following CHAD HOLT, an Austin legend.  Instead of sludging through the morass of the festival circuit – Bob is taking his film straight to the people, on a self-booked renegade tour across the Pacific Northwest & Southwest. The tour hits the California state line in San Francisco on Friday August 5th.  With Chad in tow, Bob will be screening TOTAL BADASS, his award-winning 2007 chick roller derby doc HELL ON WHEELS, and a collection of his sickest CRASHTOONS.
BOB RAY'S DOWN & DIRTY AUSTIN FILM TOUR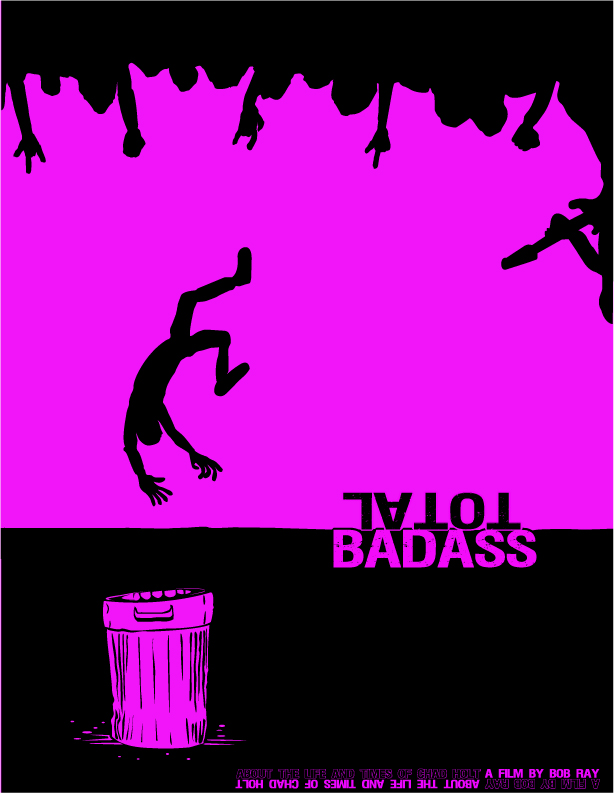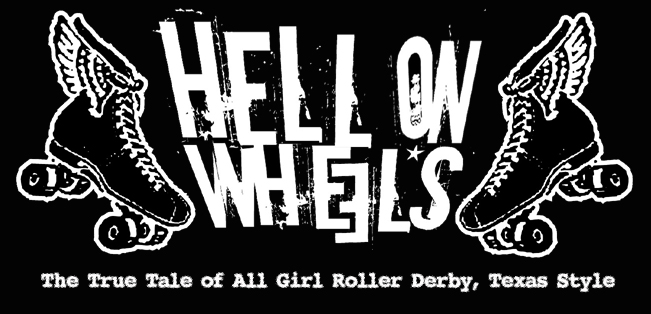 Check out the Tour Journal: http://crashcamfilms.com/filmtour2010.htm

Hell on Wheels: (documentary 2007, TRT: 89 min) Hell on Wheels takes a from-the-trenches look at the dizzying clash of athleticism, exhibitionism, egos, politics and business that is modern-era roller derby.  A group of hard-hitting Texas women overcome myriad obstacles in resurrecting and revamping the sport, only to find internal strife ripping the fledgling organization apart.  Two leagues emerge from the clash, and what follows ignites an international roller derby revival.  Shot over a five-year period by Bob Ray (Rock Opera) and Werner Campbell, Hell on Wheels was edited by award winning editor Conor O'Neill (Murderball, Word Wars, Capitalism: A Love Story) and features original music by …And You Will Know Us by the Trail of Dead.
Total Badass: (documentary, 2010, TRT: 91 min) Texas filmmaker Bob Ray catapults the Austin subculture onto the big screen, reveling in its inspiring, unique and deliriously offbeat glory.  With his latest documentary, "Total Badass," Bob Ray takes you on an outrageous and hilariously seedy adventure into the Austin underground music and arts scene via wild man-about-town, social deviant, musical/stunt performer, sex addict, Guinea pig enthusiast, writer-publisher, father, weed dealing felon and local maniac Chad Holt.  Exploiting life as his unwitting canvas, Chad's take-no-prisoners artistry flares up like napalm as he strives to make his creative mark.  Strap in for the riotous ride and follow this icon of the Austin counterculture as he defiantly endures his final year of felony probation, living his own brand of civil disobedience while manning the helm of a family crisis and going out smokin!

THE AUGUST SCHEDULE

SAN FRANCISCO
Aug 5 @ Roxie Theater (night 2)
7:00 Total Badass with CrashToons 
*with filmmaker Bob Ray and Chad Holt
http://www.facebook.com/event.php?eid=135690889782159
9:15 Hell on Wheels with CrashToons   
*sponsored by Bay Area Derby Girls   
http://www.facebook.com/event.php?eid=129816607057042


SACRAMENTO, CA
Aug 6 @ Mystic Cinema
11:59 PM Hell on Wheels with CrashToons
*sponsored by Sac City Rollers
http://www.facebook.com/event.php?eid=133616103341598


LOS ANGELES, CA
Aug 9 @ USC School for Cinematic Arts
7:00 Total Badass with CrashToons 
*with filmmaker Bob Ray and Chad Holt
http://www.facebook.com/event.php?eid=143685495644783
Aug 12 @ Echo Park Film Center
7:00 Total Badass with CrashToons 
*with filmmaker Bob Ray and Chad Holt
http://www.facebook.com/event.php?eid=126309474077325
Aug 13 @ American Cinematheque
9:00 Total Badass with CrashToons 
*with filmmaker Bob Ray and Chad Holt   
http://www.facebook.com/event.php?eid=133791849975212


PHOENIX, AZ
Aug 14 @ MADCAP Theaters
7:00 Hell on Wheels with CrashToons
http://www.facebook.com/event.php?eid=139529252739160

9:00 Total Badass with CrashToons 
*with filmmaker Bob Ray and Chad Holt   
http://www.facebook.com/event.php?eid=130369250332690

LAS CRUCES, NM
Aug 16 @ The Fountain
9:45 Hell on Wheels with CrashToons   
*sponsored by Crossroads City Roller Derby
http://www.facebook.com/event.php?eid=122846777759968

MARFA, TX
Aug 17 @ Padre's 

9:00 Hell on Wheels with CrashToons
*sponsored by Marfa Roller Derby
http://www.facebook.com/event.php?eid=131590343545424

AUSTIN, TX
Aug 21 @  Alamo Drafthouse
7:00 Total Badass with CrashToons 
*with filmmaker Bob Ray and Chad Holt
http://www.facebook.com/event.php?eid=137563699607066

http://crashcamfilms.com/filmtour2010.htm

---

Filed Under: News